We specialize in high-end bathroom cabinetry.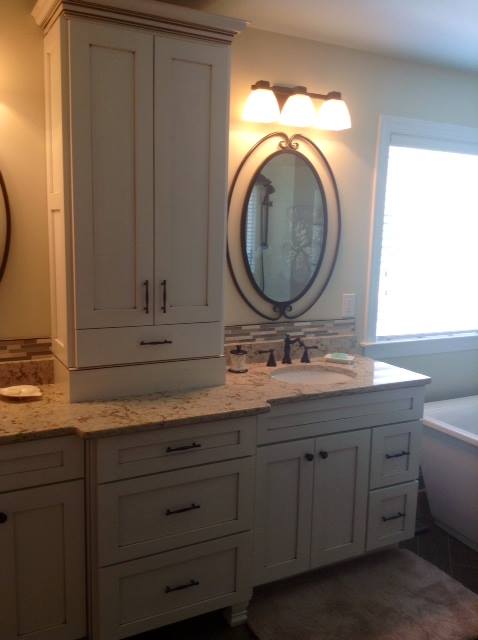 Bathroom cabinetry is both functional and visually appealing in this highly utilized space of a home. Without sufficient bathroom cabinetry, you may struggle to find storage space for the essentials. If your cabinets are outdated or worn, they can impact the atmosphere of the entire room. At Custom Crafted Kitchens & Baths, we understand the need for high-quality and beautiful bathroom cabinetry. Our experienced team members can help you get the cabinets you want. We specialize in high-end bathroom cabinetry.
Adding or replacing bathroom cabinets can bring a number of appealing benefits. Even the addition of just a few cabinets can provide valuable storage space that frees up counter space and provides a cleaner look overall. Floating cabinets are especially popular right now, providing a unique element to the look of the space. Having a more organized bathroom also makes it easy to find what you're looking for right when you need it, rather than having to dig around for extra towels or spare toiletries.
When you want bathroom cabinetry that will add visual appeal and functionality, trust the experience of the team at Custom Crafted Kitchens & Baths. Part of the process involves working closely with a designer, who will take your needs and desires into account when facilitating the generation of 3D renderings of the space. You can feel confident that your newly updated bathroom will suit your needs and add to the value of your property.