Your new bathroom cabinets will be both beautiful and functional.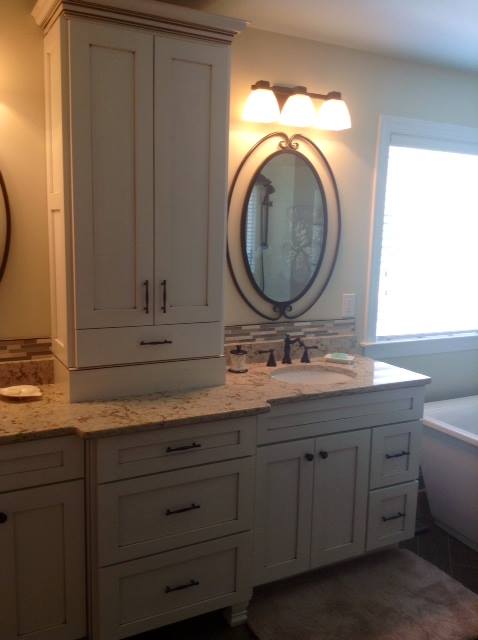 While every component of a bathroom renovation has to work together to get a cohesive and stylish result, the bathroom cabinets have a huge impact on the overall effect. Care must be taken when choosing them so that the rest of the project isn't in conflict, trying to create an aesthetic that just isn't there. At Custom Crafted Kitchens & Baths, we take you step by step through the design process of your bathroom renovation so that the finished product exceeds your expectations.
Aesthetics are not the only concern when choosing bathroom cabinets. Our designers will also keep in mind your other objectives, including having sufficient storage, convenient placement for your bathroom products, and durability so you love your bathroom for years to come. With more than 20 years of experience, we are confident that we can create the ideal marriage between functionality and beauty with your bathroom cabinets and the rest of your custom bathroom renovation project.
During the design stage, you'll be given plenty of choices and a 3D rendering so you can envision what your new bathroom cabinets and finished project will look like. You will be able to work directly with a designer who will help you pull your selections together to create a seamless and cohesive result. Our goal is for you to be able to face every morning and end every day with time spent in your dream bathroom that makes you thrilled that you chose us for such an important project. Reach out today to get started!